Costello Oral Surgery Associates
ADDRESS
HOURS
---
Monday - Thursday | 9am - 5pm
---
Friday | 9am - 4pm
---
Saturday | Closed
---
Sunday | Closed
---
---
Request an Appointment
---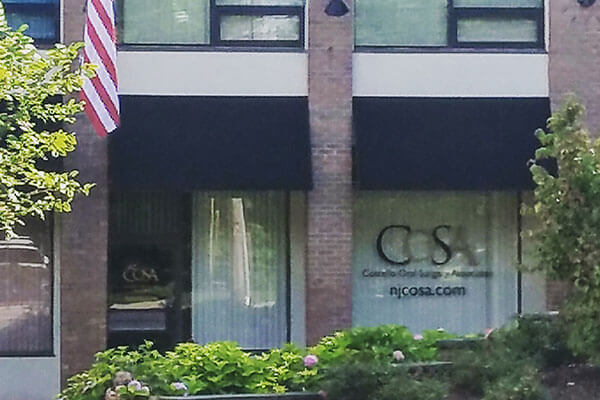 ---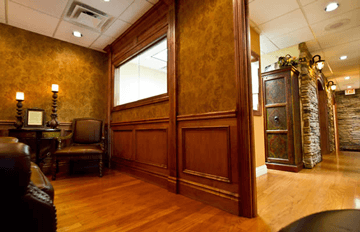 ---
More About Our Franklin Lakes Oral Surgery Services
---
Costello Oral Surgery Associates offers comprehensive oral and maxillofacial surgery at its Franklin Lakes location. We combine years of experience and advanced training with the latest in surgical technology to provide our patients with superior results.
Tooth extractions, including wisdom teeth and impacted canines, can be performed with the level of anesthesia you feel comfortable with; platelet rich growth factor can be placed in the socket to improve healing and encourage bone regeneration. Our doctors are specialists in implant dentistry and bone grafting using bone morphogenetic protein to prepare the jaw for implant placement. We use state-of-the-art 3D imaging to plan the precise location of each dental implant to ensure success. 
Other surgical services include jaw surgery, facial trauma, oral pathology, pre-prosthetic surgery, distraction osteogenesis, and treating cleft lip and palate. We offer customized treatment plans for TMJ disorders and sleep apnea and a wide range of cosmetic services, including facial fillers, BOTOX, scar revision, and more.
---
See What Our Patients Have to Say About Our Franklin Lakes Oral Surgery Practice
---
I was so nervous about getting my tooth extracted. In the past, I had trouble with pain management and staying numb. Dr. Costello listened to all of my concerns and made sure I was comfortable. His offices are so clean and relaxing. His staff is really great. So kind and helpful. I also liked that they didn't rush me. I was treated as a priority, taking away some of the anxiety. – M.O., Franklin Lakes
I am writing this on the way home from getting my wisdom teeth out. Wow! Dr. Costello and his team quite literally gave me the best operation experience I have ever had. They are extremely nice and professional and I would highly recommend this office to anyone that asked! – A.M., Franklin Lakes
---
Frequently Asked Questions About Oral Surgery
---
Can I get dental implants in 1 day or the same visit?
---
There are some patients who are candidates for immediate implants, but they are not the right choice for everyone. Our surgeons are experts in determining the best timing for implant placement, which typically depends upon the jawbone quality and the health of the site. During your dental implant consultation with one of our specialists, we will address this and other questions you might have about implant placement.
What can be expected during my dental implant consultation?
---
Your consultation is the first step in the treatment process. During this visit, your surgeon will begin to put together a treatment plan and discuss additional options with you that can help you achieve your desired outcome. Your oral cavity will be examined, and we will take digital x-rays and three-dimensional scans, which allow us to assess whether you have sufficient bone support for implant fixtures. If your surgeon determines that you do not, we will discuss bone grafting procedures to help achieve successful implant placement.
How will I know if I am a candidate for dental implants?
---
The only way to know if you're a candidate for dental implants is to receive a consultation from one of our surgeons. Your medical history, x-rays, and other diagnostic imaging will be analyzed, then with the guidance of sound surgical principles and scientific literature our expert surgeons will determine your candidacy for dental implant surgery. 
Is TMJ treated by a doctor or oral and maxillofacial surgeon?
---
You may wish to begin by discussing your TMJ symptoms with your family doctor or dentist. If the treatments they recommend do not provide relief, you may receive a referral to an Oral and Maxillofacial Surgeon, as they specialize in the mechanics of the jaw joint (TMJ), occlusion and muscles of mastication and are well-equipped to treat TMJ disorders.
What is the best treatment for TMJ?
---
The best treatment for TMJ pain depends on the underlying cause of your disorder. Over-the-counter pain relievers help alleviate TMJ discomfort for many patients. When pain is severe, muscle relaxers and other classes of medications may be needed. If TMJ pain is caused by teeth grinding or jaw clenching, custom mouth guards can provide relief. In most cases pain in the TMJ and the muscles can be effectively managed with conservative measures prescribed by one of our Oral and Maxillofacial Surgeons.