Costello Oral Surgery Associates
---
HELPING PATIENTS ACHIEVE THE QUALITY OF LIFE THEY DESERVE. EVERY DAY.
---
Request an Appointment
- Dental Implants - Removal of Wisdom Teeth - Pre-Prosthetic Surgery - Impacted Canines - 3D Imaging
Learn More
- Facial Implants - BOTOX® Cosmetic & Therapeutic - Dermal Fillers - Microdermabrasion - Chemical Peels
Cosmetic Services
In each state-of-the-art office setting, Dr. Costello and his surgically-trained assistants offer IV sedation, nitrous oxide and local anesthesia
Anesthesia
Three Convenient Locations
---
Serving Paramus, Maywood, Franklin Lakes, Wayne, Bergen and Passaic Counties
---
Franklin Lakes Office
ADDRESS
---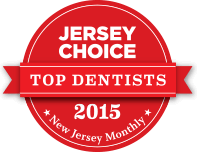 ---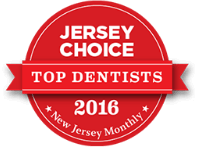 ---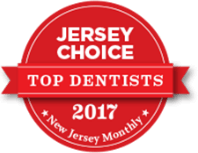 ---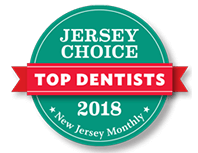 ---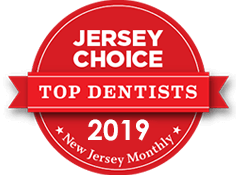 ---

More About The Practice
---
---
At Costello Oral Surgery Associates, we offer expert oral and maxillofacial surgery services at three convenient locations spanning Bergen, Morris and Passaic Counties; specifically, Maywood, Franklin Lakes, and Wayne, NJ. We have been awarded New Jersey Monthly's Jersey Choice for Top Dentists every year since 2010. Our patients appreciate our comfortable, modern offices, state-of-the-art equipment, and surgical knowledge, but most of all, they love the compassionate care and personalized attention they receive from our team.
Make an appointment today to find out why hundreds of patients in Bergen and Passaic counties have entrusted Costello Oral Surgery Associates with their oral health needs.
---
More About Our Dental Services
---
We provide a comprehensive range of surgical and nonsurgical treatments at our offices in Maywood, Franklin Lakes, and Wayne, NJ. Our surgical services include:
Dental Implants – Dental implants allow you to replace a missing tooth, from root to crown, which makes the best choice to restore the natural appearance and function of your smile. When needed, bone grafting and pre-prosthetic surgery are performed to prepare the jaw bone for implant placement.
Tooth Extractions – Whether it's wisdom teeth or any other teeth, we see dozens of patients for extractions each week. When needed, we can provide anesthesia and sedation to keep you comfortable throughout the procedure.
Jaw Surgery – We perform orthognathic surgery to correct jaw misalignments, whether caused by facial trauma or other abnormalities.
TMJ Disorders – Our surgeons provide non-surgical treatments like Botox and splints for mild cases of TMJ pain. When pain is more severe and non-invasive treatments have failed, we can perform surgical treatment.
Sleep Apnea –Obstructive sleep apnea can be treated through oral appliance therapy, CPAP machines, or surgical means. We offer all three options at Costello Oral Surgery Associates.
Cleft Lip & Palate – Although the repair of cleft lips and palates begins in infancy, it continues throughout childhood with additional surgeries to improve appearance and function. As oral and maxillofacial surgeons, we are equipped to coordinate care as a team.
Cosmetic Services – Oral surgeons receive advanced training in facial structures, so there's no one better to perform cosmetic treatments like Botox injections and facial fillers.
Advanced Technologies and Techniques – Everything we do at Costello Oral Surgery Associates and in all of our procedures, we employ the latest, research-supported methodologies, equipment, and protocols. These include 3D imaging services, platelet rich plasma, and bone morphogenetic protein.
---
More About Our Doctors
---
Michael A. Costello, DMD – After graduating in the top percentile of his class at Rutgers School of Dental Medicine, formerly the University of Medicine and Dentistry of New Jersey, Dr. Costello received advanced training in oral and maxillofacial surgery at Lincoln Medical Center/Cornell Medical Center and Mount Sinai Medical Center in Manhattan. As a Diplomate of both the American Association of Oral & Maxillofacial Surgeons and the National Board of Dental Anesthesia, Dr. Costello is at the forefront of his field. He founded Costello Oral Surgery Associates to bring the highest standards of surgical care to his home state of New Jersey.
Robert Stutts, DMD – Dr. Stutts has been an Oral and Maxillofacial Surgeon in private practice since 2009 in New York and North Carolina. Following completion of his surgical training, Dr Stutts worked as an associate in lower Manhattan. After practicing in Manhattan for several years, Dr Stutts returned to his home State of North Carolina to open two private surgical centers which he operated successfully. Several years ago, Dr. Stutts and his family relocated to New Jersey. He continues to practice oral maxillofacial surgery with an emphasis on full mouth reconstruction with safety, patient comfort and care as the upmost priority.