Oral Surgeon Serving HoHoKus, NJ
---
Costello Oral Surgery Associates provides top quality oral surgery services to patients in HoHoKus, NJ, including dental implants, bone grafting, extractions, jaw surgery, and more. Learn more about our procedures here. Our office is conveniently located in Franklin Lakes, NJ, a short drive from HoHoKus. We also have offices in Maywood and Wayne. 
Call us today to schedule your appointment!
---
Costello Oral Surgery Associates
ADDRESS
HOURS
---
Monday - Thursday | 9am - 5pm
---
Friday | 9am - 4pm
---
Saturday | Closed
---
Sunday | Closed
---
---
Request an Appointment
---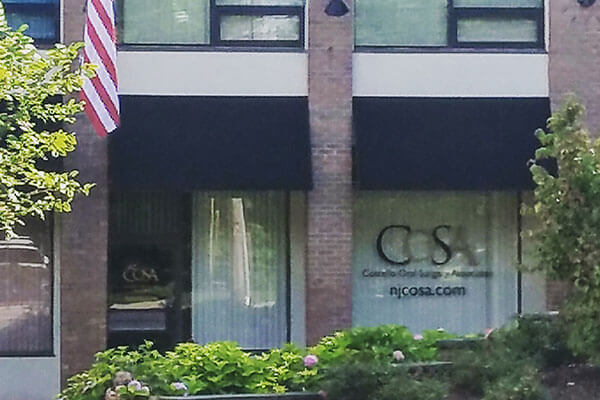 ---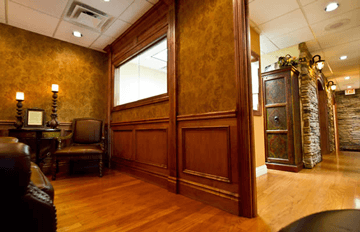 ---
Dental Implants in HoHoKus, NJ
---
Smiles are really important - both for ourselves and for those around us. Sadly, missing one tooth (or many teeth) can impact how often you smile. 
Dental implants can help renew your confidence in your smile - and may just transform your quality of life. These natural-appearing alternatives look and function just like the real thing - no one will know the difference unless you tell them!
Many residents of HoHoKus, NJ and the surrounding areas have already taken advantage of all dental implants have to offer. If you are ready to uncover what you have been missing, contact Costello Oral Surgery Associates today!
---
Questions About Your Visit
---
---
Here's What Our Patients Are Saying
---
"Dr. Costello was amazing when I got my wisdom teeth out with him! It was very professional and the staff was very considerate. The directions for aftercare were detailed and the surgery was done in a way where my face did not swell very much at all. I would definitely recommend for teens and young adults who need their wisdom teeth removed. Thank you so much to Dr. Costello and staff."
---
"Dr. Costello is so professional and excellent at what he does. Office is clean, modern and staff are all great. Thank you for a wonderful experience."
---
"I am the worst patient ever. I have been to countless dentists, COUNTLESS and never ever have inexperienced such professionalism, kindness, and overall care from everyone I saw from receptionist to the best oral surgeon ever. I cannot say enough about the staff and all they did to make me feel so comfortable. Ty everyone"
---
"Best experience. The staff is very kind and patient. Dr. Costello made me feel comfortable and took the time to explain everything we were gonna do which made me feel at ease. They also provide great post-surgery instructions."
---
Directions from HoHoKus, NJ
---
Head south on Arbor Dr toward Bernard Pl
Turn right onto Racetrack Rd
Continue onto Franklin Turnpike
Turn left onto Wyckoff Ave
Pass by Bank of America (on the right)
Continue onto Franklin Ave
Pass by Dairy Queen (on the right)
Costello Oral Surgery Associates will be on the right
Call us today at 201-848-5015 to schedule your appointment!
---